ERD Tool¶
The Entity-Relationship Diagram (ERD) tool is a database design tool that provides a graphical representation of database tables, columns, and inter-relationships. ERD can give sufficient information for the database administrator to follow when developing and maintaining the database. The ERD Tool allows you to:
Design and visualize the database tables and their relationships.

Add notes to the diagram.

Auto-align the tables and links for cleaner visualization.

Save the diagram and open it later to continue working on it.

Generate ready to run SQL from the database design.

Generate the database diagram for an existing database.

Drag and drop tables from object explorer to the diagram.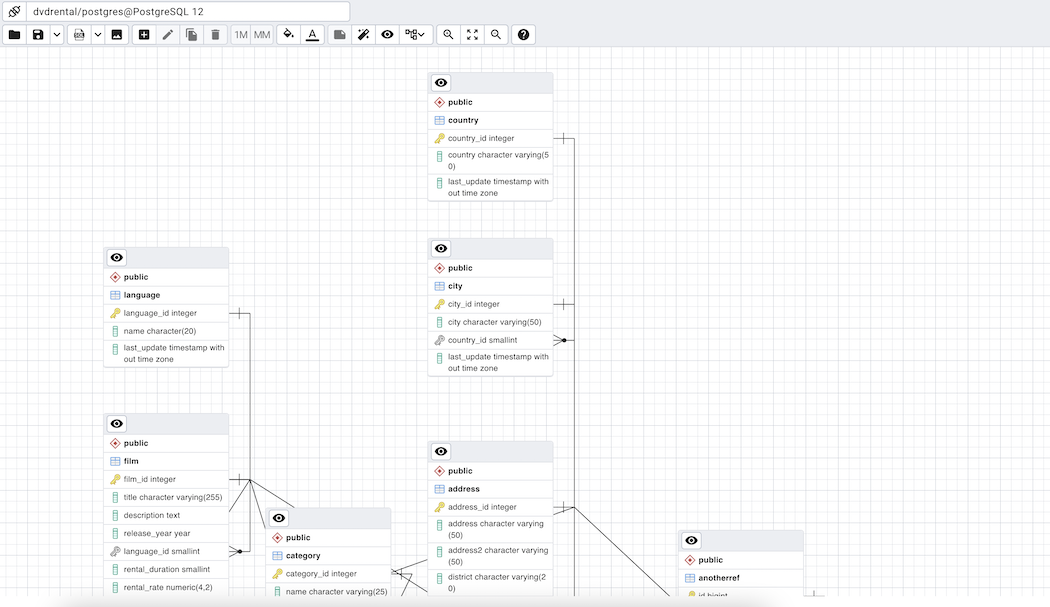 You can open multiple copies of the ERD tool in individual tabs simultaneously. To close a copy of the ERD tool, click the X in the upper-right hand corner of the tab bar.